Dunlop D213 GP Pro - is currently on backorder. You may still purchase now though and we'll ship as soon as more become available.
Dunlop D213 GP PRO
COMPETITION
The Pinnacle of Performance for Road Legal Race Tyres.
Excellent high speed and braking stability performance
Enhanced contact patch reduces steering effort for a faster turn-in and improved handling
Guaranteed consistent performance for wide operating windows
Cutting-edge fin shaped pattern ensures faster warm up times and optimised wear
WHAT THIS TYRE GIVES YOU.
DUNLOP TYRE TECHNOLOGIES
We were the first to apply race tyre performance standards to street tyres. With engineers and designers across Europe, Japan and North America.
MULTI-TREAD (MT) TECHNOLOGY
Years of success in global Superbike, Endurance and GP championships have resulted in the development of a pioneering multi-compound, which is transferred to many of our current Sportmax track and road products. By mixing compounds, the same tyre can display different performance properties at maximum leaning angles than when upright during straight line speed.
JOINTLESS BELT (JLB) CONSTRUCTION
All our radial street tyres are designed using a combination of Computer Aided Design (CAD) technology and Finite Element Analysis (FEA) as well as JointLess Belt (JLB) construction (either front or rear). JLB construction eliminates the belt overlaps resulting in smoother handling and a more stable contact patch with the road.
NTEC
Dunlop's ingenious NTEC pressure adjust system allows the rider to optimise the tyre by adjusting inflation pressure. For dry track days, deflating the tyre will deliver predictable and tenacious handling on the limit. Back on the road, re-inflating to the manufacturer's recommended pressures will reward the rider with class-leading levels of grip and performance.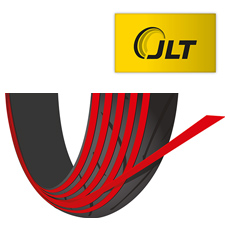 JLT
Jointless Tread (JLT) strip-winding technology allows multiple compounds to be precisely positioned on the tyre to achieve advantages in durability, wear resistance, grip from the tread centre to shoulder and high-speed tyre stability.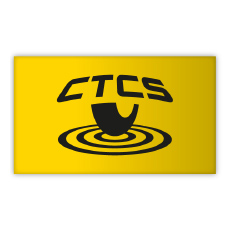 CTCS
Carcass Tension Control System (CTCS) controls casing stress distribution, optimising the tension in different areas, resulting in more consistent and controlled line holding, straight-line traction and better feedback.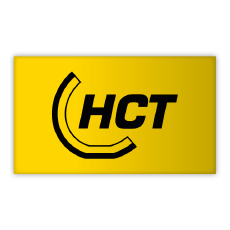 HCT
Heat Control Technology (HCT) combines a long-lasting outer compound with a heat generating and performance-enhancing base layer for maximum durability as well as increased outright grip.